Infection Prevention and Control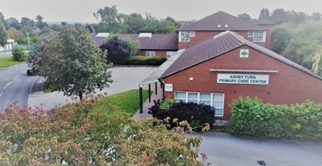 1st Apr
Infection Prevention and Control
Infection Control – Annual Statement
Ashby Turn Primary Care Centre aims to maintain a high standard of cleanliness to offer a safe environment for all staff, patients, and visitors.
If you have any concerns about cleanliness or infection control, please report these to our reception staff
Our GP's and Nursing team follow procedures to ensure that treatment of our patients and clinical equipment used meet infection control guidance.
Purpose of this statement The annual statement will summarise:
* Any infection transmission incidents and any action taken (these will have been recorded within our Significant Event procedure) * Details of any infection control audits undertaken and action taken * Details of any infection control risk assessments undertaken * Details of any staff training * Reviews and updates of polices, procedures and guidelines * Specific measures this year taken re the Covid-19 pandemic
Background Our Infection Control lead:
Significant Events - In the past year there have been no significant events relating to infection control.
Staff Training - All staff complete an infection control module as part of their online annual general training and undertake yearly hand hygiene assessments.
Audits - Regular audits are carried out and a refurbishment programme is in operation to ensure compliance with all standards.
Policies and Procedures - These are reviewed and updated annually as required. All staff can access these via the practice shared drive.
CQC Report 2016 - Ashby Turn Primary Care Centre received a good report following the inspection by the Care quality Commission, it was noted that there are good standards of hygiene and cleanliness, and appropriate measures in place for maintaining these standards.
Specific Measures relating to the Covid-19 Pandemic
We have developed separate policies, procedures, and guidelines for the COVID-19 global pandemic